Inner Range – Integrated Security Systems is a pioneer of integrated access control and intruder detection systems.
It's been a world leader in the design and manufacture of intelligent security solutions since it was established in 1988. More than 50,000 Inner Range systems have been installed in over 30 countries.
Inner Range's award winning integrated security systems offer smart building management at local, national and global levels. Customers include hospitals and high-security units, colleges, distribution centres and pharmaceutical companies. government and critical national infrastructure.
Access Control
Access Control is made up of electronic locks and various devices to identify a user such as card readers, smartphone and watch interfaces, fingerprint readers, facial recognition cameras and more.
Unlike traditional keyed locks an access control system allows you to grant or deny access to areas in your building immediately and to also dictate what times people are able to enter.
Intruder Alarms
Intrusion systems are traditionally used with detectors such as Motion Detectors, Door Reed Switches and infrared beams to detect when an unauthorised person has entered your building. Upon detecting an event the intrusion system can alert a monitoring centre, on site security or send a notification to a smart phone.
The Inner Range Multipath IP monitoring solution offers encrypted IP and Cellular communications to monitoring stations to ensure critical alarm information is always transmitted.
Smart Buildings
Smart Buildings are sometimes compared to the internet as they are made up of multiple interconnected systems which can communicate with each other instantly.
Connecting our powerful open platform along with our vast array of Apps, Integrations Plugins and Automation Features means we cannot only connect to a smart building system but we can act as the central controller and communication point for systems such as CCTV, Lighting, Intercoms, Heating, Cooling, Visitor Management or many other 3rd Party Systems.
The Power of a Unified Platform
Inner Range systems provide access control and intruder alarm functionality within a single system, as opposed to the traditional model of installing two separate systems to achieve this functionality. A unified platform Reduces Equipment, Installation and Maintenance Costs, and Dramatically simplifies operation allowing access cards to control security areas, and providing users with only one software application they need to learn. When combined with Integriti's vast integrations, Inner Range solutions provide a truly unified security platform with Access Control, Intruder Alarm, CCTV and Building Automation all managed from a single interface.
Integriti for intelligent integrated security system
– Integriti delivers an intelligent integrated security solution ideal for managing and controlling single and multiple sites at local, national and global levels.
– Integration with a wide range of third party systems turns Integriti into a PSIM system, managing not only security and building automation but also people and business continuity processes such as HR, payroll, health & safety and other regulations.
– Its advanced reporting functionality enables organisations to gain valuable insight and evidence for business improvement and other core business functions.
Integriti Encrypted High Security
– Featuring all the award-winning features of Integriti, Integriti Encrypted High Security is suited to Critical National Infrastructure organisations, such as defence and government or organisations that need watertight security for counter-terror purposes or other high risk scenarios.
– As an integrated access control and security system, it offers end-to-end encryption with Mac authentication.
Inception
– Inception is a budget-friendly but flexible integrated access control and security alarm system.
– It's quick and easy to install and simple to operate, offering real competitive advantage.
Facts at a glance:
– World leaders in the manufacture of integrated access control, security and building automation systems
– Extensive third party integration to security, CCTV and building automation products
– Established 1988
– More than 50,000 systems sold and deployed in over 30 countries
– UK office based in Reading, Berkshire
Products and Services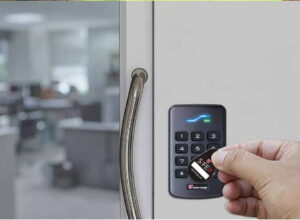 integrated security & communications
integrated security solutions inc
integrated security consultants